Prices
The difference is as clear as Black & White
Mike's Hauling Services has the absolute lowest removal prices in the Cleveand Ohio area.
We have done the research for you and set our prices accordingly, affordably, and fair. Plus we have methods of cutting some costs in the disposal of many items (by recycling and repurposing) in order to pass on those savings to YOU!
Honest. Inexpensive. Simple; Pure black & white.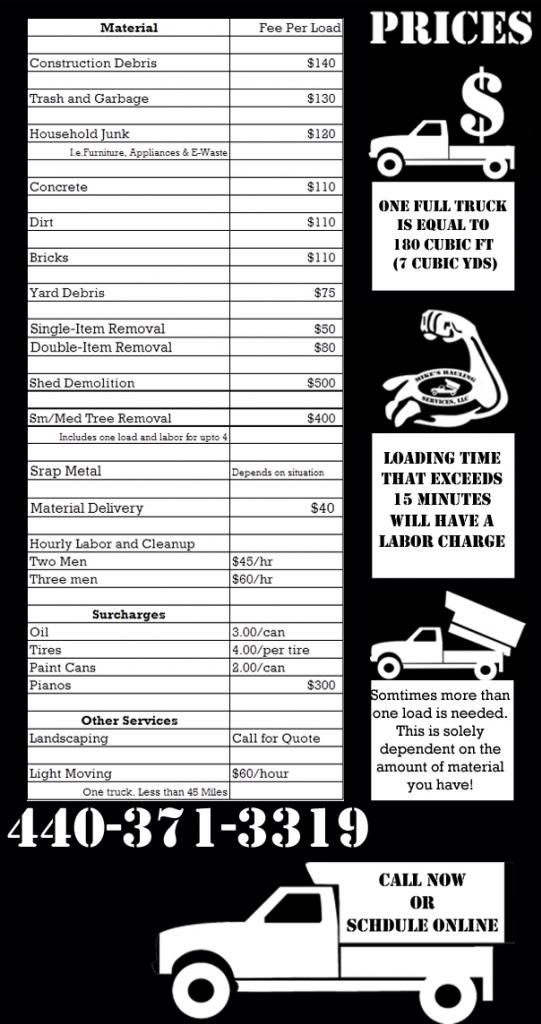 So now that we have proved to you that we are the cheapest, it is time to prove how quick we actually are. Go to our Scheduling Page, and before you know it, that pile of junk will be out of sight.